Smoke Damage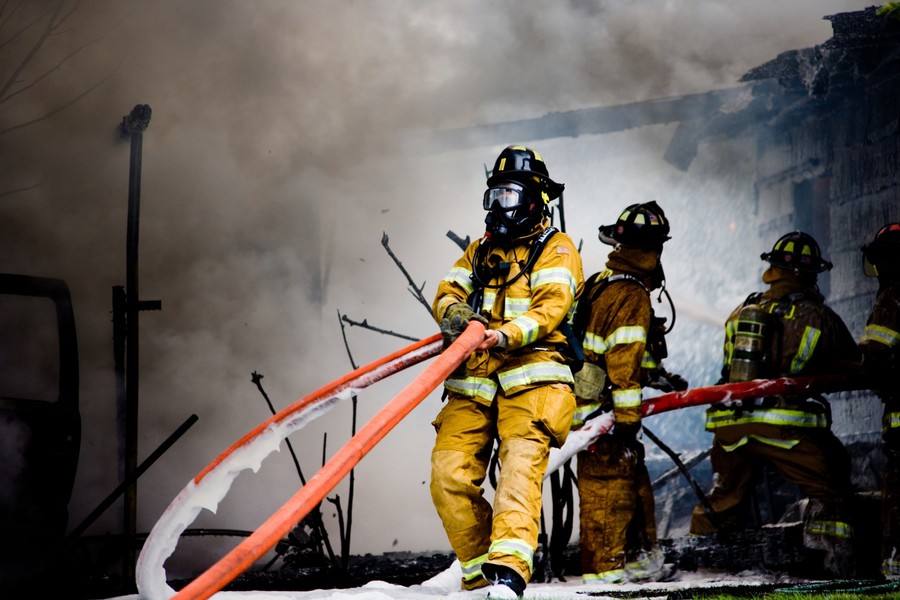 Does your property have smoke damage from a recent incident? There's no question that smoke leaves a lingering smell and surfaces looking dirty, but that's not even the worst part. Smoke and soot leave behind debris that's harmful to your health. Structure Medic has been providing homes and businesses with smoke damage remediation services for 23 years. If your home or business has sustained smoke damage after a fire, call Structure Medic.
---
Call for a FREE Quote
---
15% OFF
Damage Restoration & Remediation Services
*For Veterans and Public Service Members
expires 11/30/2022
Smoke Damage Restoration by Structure Medic
If your home has sustained smoke damage, you may think that a quick surface cleaning for your home might be enough. It is essential to do more than vacuuming upholstery and putting dirty clothes or bedding in the washing machine to ensure everything is cleaned thoroughly. Structure Medic has the proper tools and experience necessary to restore your home after taking on smoke damage. It's important to not wait too long, prolonged exposure to smoke and soot can have a negative effect on your health and belongings. Call Structure Medic today for their smoke damage restoration services.
Comprehensive Smoke Damage Restoration
Once you call Structure Medic to come to your home or business, the smoke damage restoration process starts right away. Beginning first with an analysis of the property, Structure Medic will decide the best course of action. Structure Medic's Smoke damage restoration services include:
Remove soot from surfaces
Eliminate the foul odors left behind after the fire
Dispose of debris and items that are left unrecoverable
Why is Smoke Damage Restoration Important?
It is a devastating event when a home or business endures a fire. In some cases, materials might not burn completely and leave behind harmful chemicals. Burnt plastic, asbestos, soot, and smoke are some examples of the dangerous aftermath a fire can leave. Exposure to these chemicals can result in bronchitis or mesothelioma. Household cleaners won't get the job done fully. Structure Medic has professional equipment for smoke damage restoration and will ensure that none of these harmful toxins are left behind.
---
Call for Fast FREE Quote
---