Mold Removal Prices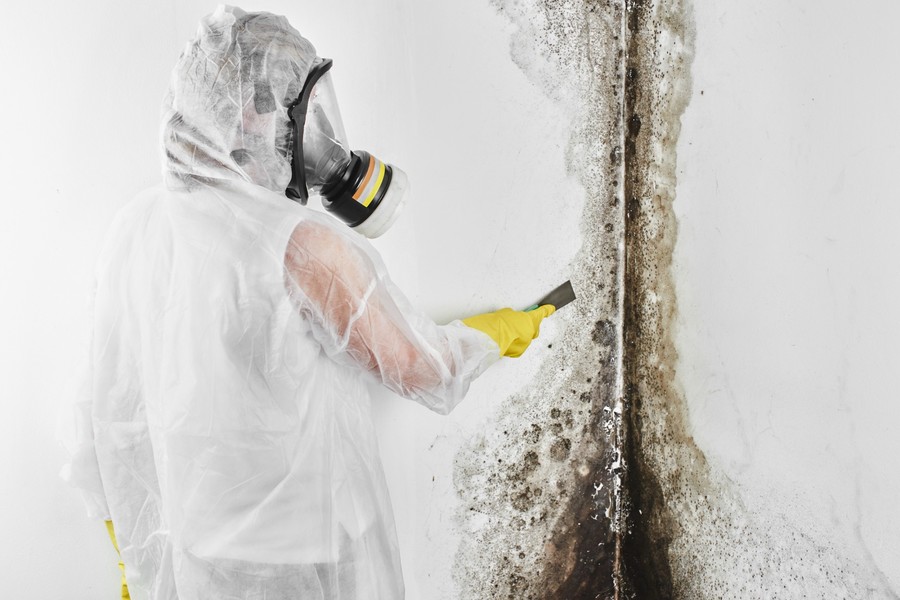 Good health is one of your greatest assets. It's even more valuable than your real estate. That's why when a potential health threat such as mold surfaces in your home or work space it's time to take action. What is the price of mold removal? When you call Structure Medic, it's reasonable. Structure Medic is a local mold removal contractor that has been restoring homes and businesses for 23 years. When it comes to the cost of mold removal, the price is nothing compared to the damage that mold can do to your health and property. If you spot mold on your property, call us today at (470) 274-3710 to eliminate the problem for good.
---
Call for a FREE Quote
---
15% OFF
Damage Restoration & Remediation Services
*For Veterans and Public Service Members
expires 12/31/2023
It's Only a Little Mold. How Much Trouble Can It Cause?
Mold can cause serious health issues. Sinus ailments, asthma and skin rashes are common side effects of long-term mold exposure. A little mold can quickly spread throughout your entire home or office building. It can make using your property impossible without a major restoration effort. This is something to take into consideration when the question of "how much is mold removal" comes up. Structure Medic provides quality and thorough mold removal at fair prices. In addition, your mold problem may be covered under your insurance. Structure Medic can help you navigate the insurance system and determine whether your remediation services are covered under your homeowners policy.
There Are Many Mold Varieties. How Do I Know If Mine Is Toxic?
There are thousands of mold varieties. Some species trigger no medical symptoms and are considered relatively harmless. Others are highly toxic to humans. Most people can't tell if the mold in their shower stall can cause them future health troubles. To be sure about any mold issue in your home or office, you should seek the help of a mold removal contractor such as Structure Medic that can identify the mold type, remove it and help you to prevent recurrences. Since 2000, Structure Medic has been keeping families and employees breathing easy with professional mold removal services. Call us today at (470) 274-3710 for a free consultation.
Why Mold Removal Isn't a Do-It-Yourself Project
There is a particularly toxic form of mold that often appears in buildings that are located in hot, humid climates. Black mold, as it's commonly called, can grow in attics, basements and nearly anywhere else. It has a black and greenish color, and it's difficult to remove safely without proper training and equipment. Removing black mold is expensive, in terms of risk, time and cost. It also requires the wearing of protective gear for eyes, nose, mouth and skin. When hiring a professional mold removal company such as Structure Medic to take out black mold, containment of the mold spores is included in the cost of mold removal. We make sure that mold spores don't spread to other areas during our projects. For complete peace of mind and reasonable black mold removal prices, call us at (470) 274-3710 to find out more about our services.
---
Call for Fast FREE Quote
---